In 2017, the United States (US) Drug Enforcement Administration (DEA) removed some false claims about Cannabis from their website. The nonprofit advocacy group, Americans for Safe Access, used government policy against the DEA, filing a petition that stated they had violated the Information Quality Act (Data Quality Act), meant to ensure objective, fact-based information is supplied on government websites and literature meant to educate the public. The group cited at least 25 misleading statements found on the DEA's website and in a report from the agency titled, "The Dangers and Consequences of Marijuana Abuse", that not only contradicted commonly accepted facts about Cannabis backed by science and research, but also the DEA's own statements from 2016 when then-US Attorney General Loretta Lynch said Cannabis is not, in fact, a 'gateway drug'. "We usually … are talking about individuals that started out with a prescription drug problem", she said.
Among the other misinformation the DEA was passing off as purported fact was that 'marijuana' induces psychosis and causes long-term brain damage. "We are pleased that in the face of our request the DEA withdrew some of the damaging misinformation from its website",  said Vickie Feeman of law firm Orrick, Herrington & Sutcliffe. "We are hopeful the DEA will also remove the remaining statements rather than continue to mislead the public in the face of the scientifically proven benefits of 'medical Cannabis'", she said. "However, the DEA continues to disseminate many damaging facts about the health risks of 'medical Cannabis', and patients across the country face ongoing harm as a result of these alternative facts'". In 2019, there are still concerning statements on the DEA website that contradict accepted facts about Cannabis.
The Australian Government's Department of Health (DoH) website states the following:
… 'drugs' can be categorised by the way in which they affect our bodies;
depressants — slow down the function of the central nervous system

hallucinogens — affect your senses and change the way you see, hear, taste, smell or feel things

stimulants — speed up the function of the central nervous system
Some 'drugs' affect the body in many ways and can fall into more than one category. For example, Cannabis appears in all three categories.
The links to individual substances listed on the DoH website lead you to the Australian Alcohol and Drug Foundation (ADF) website for the purported facts (to use the term, facts, extremely loosely). On Cannabis it notes the effects include anxiety, blurred vision, clumsiness, dry mouth, excitement, fast heart rate, feeling sleepy, increased appetite, low blood pressure, paranoia, quiet mood, reflective mood, relaxation, slower reflexes, spontaneous laughter … and calls it a 'cannabinoid drug', contradicting the DoH, using an adapted Drug Wheel (from the United Kingdom).
Checking the references of the ADF article on Cannabis there are no surprises as to the misinformation, on the short list of names there are several of the usual culprits; high-profile Australian prohibitionists who profit from pushing propaganda with scant regard for actual science or the truth (many 'brought to us' by the pharmaceutical industry, among others with vested interests).
---
Australian Cannabis statistics from the Alcohol and Drug Foundation

Australians Nationally
• 34.8%, 14 years and over, have used Cannabis once or more in their life,
• 10.4%, 14 years and over have used Cannabis in the previous 12 months,
Young People in Australia
• Most do not use Cannabis – 68.7% of 12-17 year olds have never tried it.
---
The therapeutic index (larger the TI, the safer) of Cannabis is estimated to be between 4,000:1 to 40,000:1. Nobody really knows because no one has ever died from an overdose of natural Cannabis. This is because there are few or no CB1 receptors in the brain stem so there is NO respiratory depression from cannabinoids. Respiratory depression can be caused by many psychoactive drugs such as benzodiazepines, alcohol, anti-depressants and opiates. As most people who have tried Cannabis (estimated to be more than one-hundred million US citizens alone) know, the effects can often be quite pleasant and the side effects, such as they are, are mild and less often seen in people with serious medical conditions. Like all therapeutic agents, Cannabis can cause side effects for some, which may include anxiety, paranoia, dysphoria and cognitive impairment. These side effects appear to be dose related, tend to occur in naïve users and are entirely temporary. Due to this (in 1988), US Judge Francis Young, DEA's Chief Administrative Law Judge, after a two-year rescheduling hearing, recommended rescheduling Cannabis to Schedule II, adding,  "Cannabis was one of the safest therapeutic agents known to man".
---
The reality is clear: Cannabis and those pernicious substances, the drugs, are wholly unalike. As the word 'drug' is wrong and inapplicable to Cannabis, it is necessary to establish a correct word, veracious vocabulary, which is fitting. "Because Cannabis has been loosely, widely and incorrectly referred to in the past as a 'drug' does not mean that this basic untruth can become acceptable. On the contrary, since the introduction of Prohibition the legal situation compels veracity and clarity more than ever, for not to articulate the truth accurately involves perjury. Yet truthful language, the truth, exposes the mendacious basis to the crime that is this prohibition of Cannabis". 
From The Report of the Family Council on Drug Awareness (FCDA) (Europe, 2000)
---
The US Federal Government's Independent New Drug (IND) program, instituted in 1978,  showed there are no troubling chronic effects from regular long-term use of Cannabis. A 2004 study by Dr Ethan Russo and Mary Lynn Mathre, RN, performed a battery of tests and physical exams on several IND patients supplied with government-grown Cannabis for over 25 years. They found these Cannabis patients to have had no adverse health effects from decades-long respiratory consumption of 7.5-9 lbs (3.4-4+kg) per year. There is plenty of data to demonstrate the safety of Cannabis. Not only the US Government's IND program but also epidemiology studies demonstrate there are no proven long­-term adverse effects of Cannabis use. Prohibitionistic propagandists will say Cannabis is addictive. However, Cannabis addiction does not exist (except as an oxymoron). It is a misunderstanding of the definition of addiction alongside a lack of knowledge of the action of cannabinoids on the human Endocannabinoid System (ECS). Of course there is a dependency risk to Cannabis, one shared with other medications and/or recreational substances. As substance abuse experts Drs Hennigfield and Benowitz pointed out decades ago, the dependency risk of Cannabis is less than coffee. The 1972 report of the Nixon Marijuana Commission also debunked the idea that Cannabis is addictive.
Another common fallacy is the possibility Cannabis use is linked to adverse cognitive effects. Studies that purport to show these effects are poorly done. A prime example is they do not control for important variables such as use of drugs, traumatic brain injury, PTSD, other medical conditions, growing up in a dysfunctional family, and/or environmental factors. One study cited to support the bogus claim found a reduction in IQ of 8 points in long-time users. This has not been replicated. Several studies including a twin study done by University of California, Los Angeles (UCLA) and University of Minnesota showed this adverse IQ was not true. In fact, Cannabis has helped many with ADD and ADHD pay better attention and raise their academic scores from C's and D's to A's and B's. One of the most egregious allegations is that Cannabis can change brain structure. Those trying to make the case point to effects in the hippocampus, amygdala and prefrontal cortex. Of course, there are effects on this part of the brain, because it is where many CBl receptors are located. This is why Cannabis has such beneficial effects on treating anxiety, depression and impulse control.
Another canard (unfounded rumour or story) is that regular Cannabis use is linked to an increased risk of psychotic symptoms. This too is untrue. If it were true, epidemiology would show an increased incidence of psychotic behaviour in the 1970's or 1980's because of the pervasive use of Cannabis. There was no such increase. Over the past 60 years the incidence of psychosis has stayed flat or slightly declined. Instead, Cannabis has been shown to be beneficial in the treatment of bipolar disorder and schizophrenia.  Then there are those who insist Cannabis is linked to lower educational attainment. This too is untrue. The work of Dr Melanie Dreher with children exposed to Cannabis in utero and in breastmilk demonstrated that these children did better in school and reached their developmental landmarks sooner than those children whose mothers did not use Cannabis in pregnancy. And the lies continue to percolate wherever it is politically and economically advantageous to those in power in so many jurisdictions, worldwide.
The International Drug Policy Consortium (IDPC) recommended that, beyond 2019, United Nations (UN) member states should end punitive 'drug' control approaches and put people and communities first. The IDPC's Shadow Report, 'Taking stock: A decade of drug policy' evaluates the impacts of policies implemented across the world over the past decade, using UN data, complemented with peer-reviewed academic research and grey literature reports from civil society.
The important role of civil society in the design, implementation, monitoring and evaluation of global policies is recognised in the 2009 Political Declaration and Plan of Action on drugs, as well as in the Outcome Document of the 2016 United Nations General Assembly Special Session (UNGASS). It is in this spirit the IDPC produced the Shadow Report, to contribute constructively to high-level discussions on the next decade in global drug policy. The Shadow Report concluded that member states should identify more meaningful policy goals and targets in line with the 2030 Agenda for Sustainable Development, the UNGASS Outcome Document and international human rights commitments.
---
IDPC's Shadow Report, 'Taking stock: A decade of drug policy' – Key Conclusions

• Data from the Shadow Report show targets and commitments made in the 2009 Political Declaration and Plan of Action have not been achieved, and in many cases have resulted in counterproductive policies.
• The Shadow Report highlights the urgent need to conduct more comprehensive and balanced research and evaluations on the impacts of drug policies worldwide, taking into account government data, but also academic research and civil society findings.
• The Shadow Report concludes member states should identify more meaningful drug policy goals and targets in line with the 2030 Agenda for Sustainable Development, UNGASS Outcome Document and international human rights commitments.
---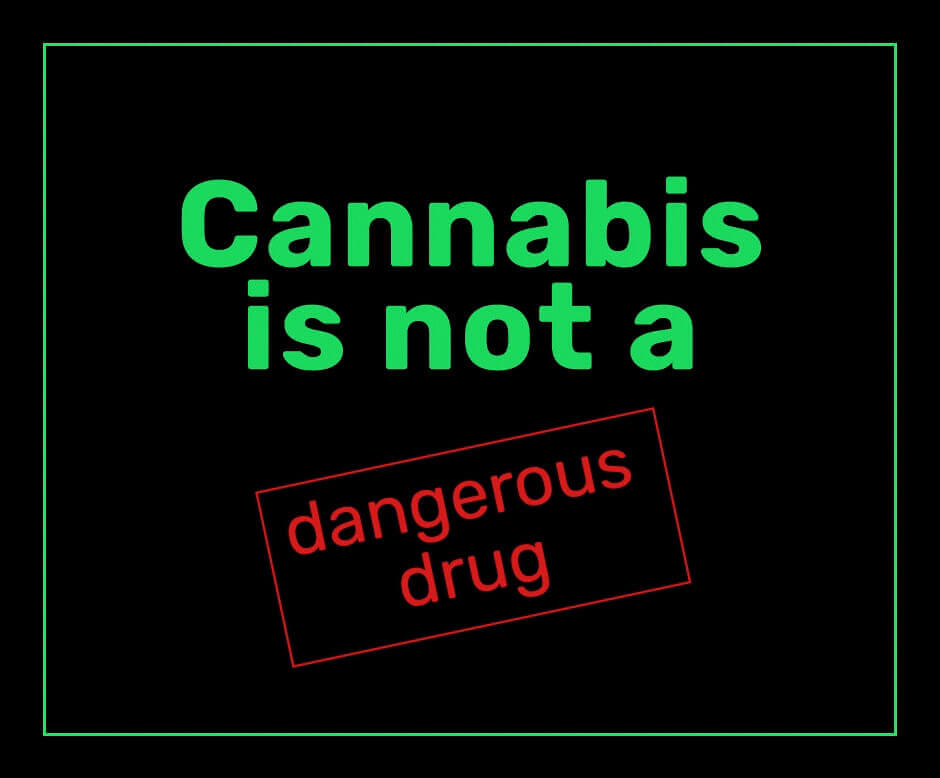 The right to the truth is a human right. Cannabis is a herb, not a drug, and should be removed from all the various drug conventions, worldwide; then it could be provided to all in need, just as 'Mother Nature' intended. In the interim, how about the whole, organic truth about the Cannabis sativa plant; it might just set us all free.
Adapted from DEA Removes False Claims About Cannabis from Their Website, DEA Finally Removes Misinformation about Pot from Website, LIES USED TO JUSTIFY RESTRICTIVE CANNABIS POLICIES, Illegally Healed, DEA Drops Inaccurate Cannabis Claims From Website, What You Should Know About MARIJUANA, Granny Storm Crow's List and CANNABIS IS NOT A DRUG.