Since 2012 many American states and Canada legalised use and sale of recreational Cannabis. An expected benefit of legalisation is establishment of a legal Cannabis market to eliminate the black-market. Even though legal options are available for Cannabis producers and consumers, the black-market is still thriving. The reasons behind the persistence of the Cannabis black-market are complex but one main argument is, legalised states have failed to establish a regulatory framework which effectively keeps producers and consumers in the legal market. Instead, strict regulations and the high cost of compliance have created an environment favourable to big players, driving small-scale businesses to the black-market. Published in July 2019 the study, Effects of Regulation Intensity on Marijuana* Black-Market After Legalisation (the Oregon study), found excessive US state regulations may be the reason illegal Cannabis markets continue to exist post-legalisation. The research looked at data from the first two US states to end Cannabis prohibition, Colorado and Washington.
"The qualitative analysis of news reports reveals that regulation is one of the main reasons that people stay in the illicit market. The comparison of marijuana* crime trends in Colorado and Washington shows mixed findings. While -offence rates in Colorado largely remained steady over the years, those in Washington increased dramatically after the implementation of more intensive regulations".
Meanwhile, in 'Cannabis-legal' California, in July 2019, Riverside County Sheriff's Department served search warrants on 56 illegal Cannabis cultivation sites. Spearheaded by 390 law enforcement personnel, whose mission was to combat the ongoing problem of illegal Cannabis cultivation sites throughout California, the raids resulted in: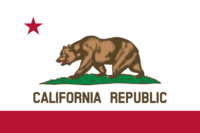 47,939 Cannabis plants confiscated

2,132 pounds of processed Cannabis

47 tons of Cannabis plants disposed

2 Butane Honey Oil Labs located

71 firearms

49 arrests
Illegal cultivation is far from just a California problem, however. If Oregon halted Cannabis production today, the state would not experience a shortage; it has a six-year surplus! But, US states that legalised recreational Cannabis with the intent of re-imagining the vast underground market as an above-board business to bolster state economies via transparent dealings have been disappointed as, to date, the US Federal Government has refused to budge regarding Cannabis' status as an illegal Schedule 1 substance. One of the tenets of legalising Cannabis is stemming the proliferation of black-market suppliers and reducing negative effects of the 'war on drugs', particularly on minorities. These positive impetuses have yet to flourish as a result of the illegal status of Cannabis at US federal level leaving Cannabis-legal states to operate as islands. Taking legally purchased Cannabis from a legal to an illegal state is not only illegal, but confusing and a recipe for complications, leaving Cannabis-legal states vulnerable in an environment extremely hospitable to black-market activity.
US states that legalised production have inadvertently made it easier for illegal producers to hide in plain sight where the line between legal and illegal operations blurs. Black-market growers in legal states destabilise the market as legitimate companies pay taxes and jump through every legal hoop and cannot compete. This creates frustrations for law enforcement and cuts into the legal trade. But putting the genie of legalised recreational Cannabis back in the bottle simply isn't feasible for operational, financial and political reasons in North America. With the proliferation of attendant illegal operations it is however becoming clearer that some form of US federal legalisation is inevitable. In legal states, growers, sellers and consumers have 'legitimate channels' to produce, trade and obtain Cannabis, and as such, illegal avenues should diminish, yet research shows they haven't disappeared. A 2018 report found 18% of Cannabis consumers in California purchased Cannabis products from an unlicensed seller.
An association between how intense state Cannabis-related regulations are and the extent of the remaining illegal market has been investigated. In Washington (from June 2016) and in Colorado (from November 2015 and January 2017 [in 2017 Colorado lawmakers passed new rules regarding labelling and packaging of Cannabis flower and trim, concentrates and other products]), most people grew or sold illegally due to "strict regulations and the high cost associated with the compliance … 'over-regulation', 'cost of compliance', 'high taxes' … Other reasons for staying in the illegal market included market fluctuations and organised crime. Washington's crime rate increased after the state introduced more regulations. "In 2014 and 2015, marijuana* crime rates/100,000 residents were around 26. This number increased to >28 incidents in 2016. In 2017, 2,628 -crimes were reported, making the annual crime rate 35.96/capita". Colorado did not see any significant short/long-term changes to its Cannabis-related crime rates after they implemented new regulations. 
"Although the findings are not conclusive, the results of Washington data show regulation intensity may be one of the main factors that influences or explains the persistence of illegal Cannabis transactions after the legalisation", and, "The fact that Washington's black-market kept growing after the implementation of more complex and sophisticated regulations at least indicates a correlation between regulation intensity and the increase of the black-market …", the Oregon study stated.
Similar findings were not reported in Colorado suggesting "the magnitude of illicit marijuana* activities may be affected by regulation intensity …". These results raise questions about "possible adverse effect of intensive regulations to researchers and policy-makers". If one of the goals of Cannabis legalisation is to eliminate the unregulated market, it's important lawmakers consider the implications of unnecessarily strict rules and focus on creating an "equitable and accessible market that allows the coexistence of both large and small businesses. The cost of compliance to regulations should be reduced to remove the barriers of establishing a legal -business", the study concluded, and, "future policies should also pay more attention to cracking down on persistent illegal growers/ sellers and organised crime groups unwilling to participate in the legal market".  Thus, the question may no longer be, should the US legalise Cannabis federally, but, how? A path forward needs to be found. Cobbling together a pastiche of laws inevitably bolsters black-market activity as quasi-legislation at state level provides neither a check nor balance. The most likely next step for US public health, stemming black-market activity and generating maximum revenues is comprehensive national legalisation, sooner rather than later.
In Australia, Cannabis legislation remains incredibly complicated despite changes to the Narcotic Drugs Act in 2016, to purportedly allow Cannabis to be legally grown for medical and scientific purposes. The uptake of 'medicinal Cannabis' has been slow, with access incredibly difficult due to long waiting periods, high costs and uninformed doctors. Canada legalised Cannabis, 17 October 2018, with 'medicinal Cannabis' available since 2001. However, the Canadian Civil Liberties Association reported in 2018, "The way the Federal Government has decided to pursue legalisation of Cannabis is concerning. Many Canadians think … Cannabis will be legal – maybe not legal like buying milk or eggs – but something akin to alcohol, or tobacco. The belief is Cannabis will be a tightly regulated substance that people of a certain age are pretty much entrusted to use as they see fit. This is a mistake. There are a raft of new criminal offences … The fact you have a patchwork of provincial, territorial and municipal laws and by-laws that interact with the federal criminal prohibitions means something that's perfectly legal at home may be a crime when you're visiting your friend in another city".
"As of 2016, the Australian Institute of Health and Welfare estimated that some 10.4% of the total population used Cannabis and that the tolerance for regular use had risen from 9.8% to 14.5% between 2013 and 2016. It is not completely unrealistic that the number of recreational users could double as a percentage of the population over the next decade, although this would be tempered by the fact that many users are likely to remain light or occasional users", said Prohibition Partners Head of Insights, Alexandra Curley. In January 2018 the Australian Federal Government announced plans to become the fourth country in the world to legalise 'medicinal Cannabis' exports. Shares soared for the >20 Cannabis producers on the Australian Stock Exchange (ASX) and Cannabis Jobs Australia estimated by 2028 there would be 50,000 Cannabis jobs in Australia. The climate makes it the perfect place for growth with a potential for two crops a year in areas with high sunlight.
"Australia boasts an optimum climate for growing some strains of Cannabis that are expensive to produce in more established markets such as Canada. This, coupled with anticipated changes to the law, will create an environment that will enable the region to capitalise on strong growth within the industry. That's going to make Australia a very attractive proposition to investors", Alexandra Curley, Prohibition Partners.
However, growers are unable to use the outdoor environment according to Barry Lambert, chairman of Ecofibre, an industrial hemp company. "On the growing side, we can only grow it indoors … Compare that to where we (Ecofibre) grow in the US … outdoors under the Kentucky sun", he said. According to Statistics Canada, close to 5.4 million Canadians will buy Cannabis over the next 12 months. The US is also a growing market for exporters where sales grew by 30% in 2016 to US$6.7 b, without it being legal nationwide. The US now makes up 90% of the Cannabis stock trade, which can only go up with federal legislation. But Mr Lambert said there was no market in those countries for Cannabis exporters. "Who are they going to export it to? America, you can buy it over the counter at a fraction of the price. Canada, it has been legal for some time to sell Cannabis and they are trying to export it". 
HLB Mann Judd (Accounting and Financial firm) partner Marcus Ohm says there are a lot of uncertainties in the industry. "Australia is at an early stage in relation to the regulatory environment relative to other jurisdictions … countries vary on whether marijuana* is illegal, permitted for medicinal purposes or permitted for recreational and medicinal use. Australia has eased some aspects … but compared to the US (state level) and Canada (federal), Australia has narrower applications". Mr Lambert said, "I personally haven't invested in any other company … and I see no reason why I would …", further stating most of the companies on the stock exchange are not making money, but spending it. "Australian companies will find it very hard ever to make a dollar … There's no revenue and they're spending millions …".

President of the Australian Industrial Hemp Alliance, James Vosper, said, "There is a lot of investment in the industry but there have been some issues with people getting access to medicines so therefore the number of people being treated in Australia isn't as high as it could be". Mr Lambert said legalising 'medicinal Cannabis' in Australia did absolutely nothing for promotion of the industry. "There are two reasons. One … no demand for the product because the rules around getting the product are unworkable … no doctor understands it because they aren't trained … until 2016 it had been illegal. Secondly, there's been no research in this country because it's been illegal. So, doctors don't know about it, therefore they don't prescribe it". Mr Lambert said the US system allowed for 'medicinal Cannabis' to be sold over the counter, a system Australia needed to adopt. Without that the industry was dead before it even began.
"We don't believe that the prescription system works. And, therefore, those medical Cannabis companies are going to find it very hard or impossible to be successful and that their solution is adoption of the American system", Barry Lambert, Ecofibre.
Others remain more optimistic, with Mr Vosper saying the future looked bright. "I think Australia has a great future in this industry. The whole world is moving towards an organic model and Australia has half of the world's organic farmland. Put that with a great reputation for products and you have a great future in the medicinal Cannabis industry".  The Australian Capital Territory (ACT) government passed laws in September 2019 that essentially fully decriminalised Cannabis under certain and very specific conditions.  When the legislation comes into effect on 31 January, 2020, it will be legal, under ACT law, for adults in Canberra to grow, smoke and own small amounts of Cannabis (50 grams). But the Commonwealth has laws of its own in this area and those laws explicitly prohibit possessing any quantity of Cannabis (with the exception of 'medicinal Cannabis', a completely separate thing). Introduced by Labor backbencher Michael Pettersson in 2018, to legalise possession of 50 grams of Cannabis for adults, the ACT Government stated, 
"It is important to note that, even after the passage of this bill, possessing and growing Cannabis will carry a degree of risk arising from interactions between territory and Commonwealth law". Mr Pettersson said, "In order to reduce harm and stigma, we need to make sure that people can feel free to come forward and get help. In order to do this, we need to remove the penalties and charges associated with the possession and use of small amounts of Cannabis …".
Across the ditch (from Australia) in New Zealand, Cannabis is classified as an illegal 'drug' under the Misuse of Drugs Act 1975 and possession, use and supply are subject variously to penalties ranging from fines to many years imprisonment. The Helen Clark (former Prime Minister of New Zealand and member of the Global Commission on Drug Policy) Foundation, released a report setting out the case for legalising and regulating Cannabis. The prospect of invoking criminal sanctions has had little impact on people's behaviour as longitudinal studies indicate by age 25, 80% of New Zealanders had tried Cannabis at least once. Simply, prohibition-based policy approaches have not eradicated and will not eradicate Cannabis consumption and supply in New Zealand or anywhere else where use is established. The New Zealand Referendum due in 2020 will be to legalise and regulate. Decriminalisation is not expected to be an option.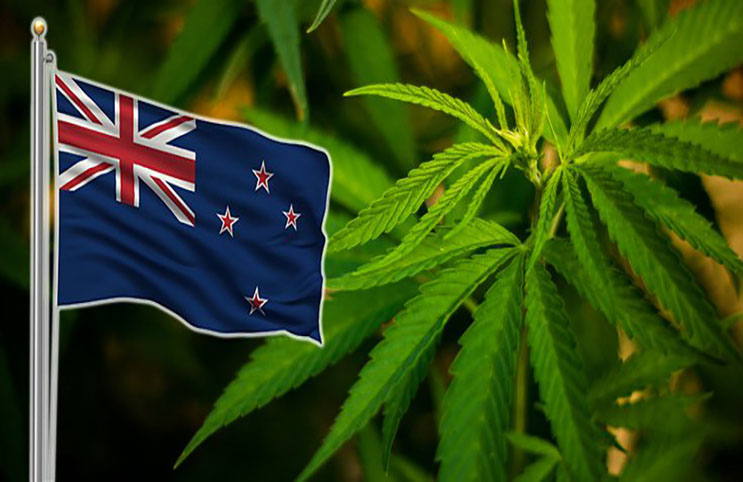 Helen Clark herself stated, "The time has come for New Zealand to face up to the widespread use and supply of Cannabis in the country and to legalise and regulate it accordingly. No useful purpose is served by maintaining its illegal status. A "yes" vote in the 2020 referendum will be positive for social justice and equity, contribute to reducing the country's excessively large prison population and enable those health issues associated with Cannabis to be dealt with upfront. These are the reasons why I support legalisation". However, in legalising and regulating in New Zealand, it will be important not to create another 'big tobacco' or 'big alcohol'. Both industries fought and continue to fight efforts to reduce harm they cause, including regulation of access, product promotion and taxation aimed at disincentivising use.
On the weighted score for harms of drugs in the United Kingdom developed by scientist David Nutt, former chair of the Advisory Council on the Misuse of Drugs and colleagues, published in the Lancet in 2010, Cannabis is assessed as immensely less harmful to those who use it and to others, than is alcohol. Various other rankings concur Cannabis use is significantly less problematic for individual health than either tobacco or alcohol. The classification of drugs  pursuant to international drug conventions, however, is based on more cultural and political factors than scientific evidence. Those classifications have scarred the lives of countless millions of people worldwide, caught up in the criminal net cast over what is deemed to be illegal 'drug' possession, use and supply. It is not surprising, therefore, a growing number of jurisdictions have been moving away from the prohibitionist approach promoted by the international conventions.
Countries and individual states/provinces/territories have legalised possession, use and supply of Cannabis. Other jurisdictions have decriminalised personal possession and use. President of New Zealand's criminal lawyers' society supports legalising Cannabis for personal use and says existing law criminalises too many people. Len Andersen, Criminal Bar Association President, said banning Cannabis created demand for more harmful drugs, including synthetic 'cannabinoids​', implicated in at least 70 deaths. Mr Andersen said prohibition put otherwise law-abiding people who chose to use Cannabis "in the position of constant illegality". The Association said its membership comprised 700 practising criminal lawyers across New Zealand. "I think most members would support legalisation of Cannabis for personal use", Andersen said. An amendment to New Zealand's Misuse of Drugs Act directed police only to prosecute those using 'drugs' when there is 'public interest'. The New Zealand Federal Government has been clear it wants to take a health and well-being-based approach. Drug law reform, including legalisation of Cannabis, helps meet both objectives.
The 'war on drugs' has failed. In Australia, 35% have tried Cannabis, but this choice could earn a criminal record, just for having a small amount of Cannabis in your possession (or system). This 'tough on drugs' approach causes enormous harm, driving people away from getting help and exposing them to a dangerous black-market. From Uruguay to Spain, New Zealand to the US and Canada, countries around the world are realising prohibition causes more harm than it prevents. Cannabis use is a health issue, not a criminal one. Legalising Cannabis use would reduce harm, increase protection for vulnerable people and break the business model of criminal gangs. World-wide, the Cannabis 'cake' should be big enough for everybody; corporates, government/s, home-growers, not-for-profits and the most-oft-forgotten sick and suffering, to get a slice. It's all in how you carve it up, and it could and should be, equitable. The world has seen enough of the double-standards, mass-hypocrisy and worst of all, ignorance of science fact, because it is not profitable. It is way past time to put people before profits and free Cannabis from the constraints of prohibitionistic regulations and the out-and-out lies that have besmirched this wonderfully efficacious herb for far too long! Save lives and legalise!
Adapted from Heavy Regulations Allow Illegal Marijuana Sales to Persist, Study Argues with Effects of Regulation Intensity on Marijuana Black-Market After Legalization,  Stemming the Cannabis Black-Market, THE BLUNT TRUTH, Cannabis prohibition doesn't work anywhere. It's New Zealand's turn to legalise it, Laws to legalise cannabis for personal use in the ACT could pass next week, Cannabis laws bound for the courtroom to work out whether ACT or Commonwealth is right, Legalise weed, criminal lawyer group president says and Legalise It
*marijuana – Cannabis sativa is the correct botanical term for the plant, the term marijuana is a North American colloquialism, at best.