It is estimated that close to a million patients are now seeking access to 'medicinal Cannabis' in Australia. Australian government figures show around 20,000 patients now have approvals for access to legal 'medicinal Cannabis' products. The Medical Cannabis Users Association of Australia Inc. (MCUA) reports many patients are still having to turn to the 'black' market or are self supplying because, access to and cost of, the majority of legal 'medicinal Cannabis' products is way beyond their financial reach. This is happening in Queensland, for example, partly because public hospital policy does not permit its doctors to prescribe Cannabis-based products.
The MCUA states the rate of approvals has increased substantially with a mushrooming of corporate clinics set up to move products that had been languishing on warehouse shelves because General Practitioners (GP's) were refusing to prescribe 'medical Cannabis'. These clinics have the sole purpose of prescribing corporate 'Cannabis'-based products and have become the gateway to moving these over-priced, often longitudinally untested pharmaceuticals off the shelves. It appears these clinics are given 'special treatment' in this highly regulated environment as the MCUA noted when CEO of 'medical Cannabis' company, THC, David Radford said on Sky News;
"… We are working with individual state governments to get their approvals (for clinics) … not the same as a health clinic that you go through so we are not expecting the same regulatory hurdles …".
The current modus operandi of the clinics when communicating with 'patients' is an offering of either/or teleconferencing and face to face consultations with doctors who it is being alleged have no prior experience using or prescribing 'Cannabis'-based medicine in a clinical situation and who also have had limited training via educational videos and 'medical Cannabis' company backup. Some patients have said to the MCUA that consultation processes have been amateur in approach. In some cases, no medical history of the patient was recorded and prospective patients weren't even asked about current medications or allergies they might have. As to consultation fees the MCUA report these can vary enormously between clinics.
The majority of 'medical Cannabis' patients do not receive a Medicare rebate and on average, patients are charged fees by third parties of around $200 to apply to the Therapeutic Goods Administration (TGA) online (a process for which there is no fee attached if one registers directly). Other costs,  it is reported, vary from <$100 to >$1,000 for an initial consultation and an application for 'medical Cannabis'. Due to the increasing number of complaints about these clinics the MCUA is conducting a patient satisfaction survey asking about patient experiences overall with the delivery model set up by the Australian Federal Government. Responses to their survey have been consistent throughout with +45% of patients saying they are paying up to $500-$1,000 a month for products.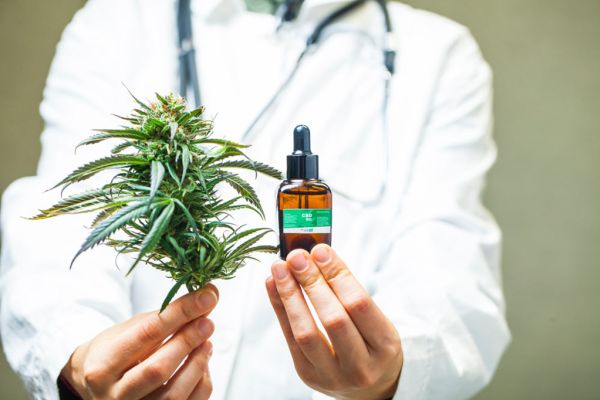 Most survey respondents are on Centrelink payments because of their illness and some have got themselves into debt with family or friends to enable them to purchase the medicine. Almost half of the prescriptions written have not been filled. Peter Crock, CEO of the Cann Group and Chairman of Medicinal Cannabis Industry Australia reinforces this scenario.  He said on ABC radio that, "All medicinal Cannabis is being imported … that is what is keeping prices high … and people are taking the opportunity to make super profits on the way through". Many survey respondents say they have had more than one approval with 20% saying they have had more than five approvals. The dissatisfaction rate with the delivery system is consistently 86% .
Patient experiences gathered via the survey include the following;
One MCUA member reported being charged $700.00 in consultation fees and product for her father

'

s palliative medicine. The product was delivered in November 2019, a six week supply of Cannabis oil with an expiry date of October 2019. They were told the family GP would need to sign off on the prescription and treatment would not begin until the Clinic doctor saw the GP because the state owned aged-care facility could not give out-of-date medicine. The woman's dying father was denied medicine to make his passing easier. 

Another wrote they were worried their Cannabis clinic was 'taking them for a ride'. Their first prescribed medicine was bought as two 25 ml bottles to avoid an extra $50 for shipping. The first script cost $633.30, the next $330.30 due to the distributor lowering the cost. After three months the 'patient' had to pay the clinic to write a new script, which needed to be approved again by the TGA. When the clinic couldn't get the same product they had to re-apply for TGA approval and supplied a different product altogether at a cost of $540.00 for two bottles (50 ml). The cost to use on a daily basis was initially (February 2019) an average of $15.20. When the price dropped it reduced the daily cost to $7.92 and now the 'patient' is paying $16.20 daily. 

One said she recently applied for the 'legal version', knowing full well it was beyond what she could afford after the initial appointment cost $200.00. Subsequent scripts, she was told, would cost $59.00. It would be $80.00 for a follow-up appointment and $59.00 whenever there was an adjustment to dose or product. Requiring two products, one at $660.00 a month and the other at $300.00 a month, needless to say, she could not afford to fill the scripts and believes this circumstance to be discriminatory against people on low incomes. 

And one, with Multiple Sclerosis (MS), Fibromyalgia, Rheumatoid Arthritis (RA), degenerative spinal conditions (previous high impact crush injury – L5/4/3), a dislocated neck (C4/3), Scheuermann's Kyphosis Scoliosis, Complex Regional Pain Syndrome (CRPS), high blood pressure, diabetes, Sarcoidosis, Chronic Obstructive Pulmonary Disease (COPD), is going blind because of the MS. This 36 year old, on a Total and Permanent Disability (TPD) Pension, 18 months ago was looking at being an invalid, possibly under palliative care but that simply was not an option as they had children. They researched and made Full Extract Cannabis Oil (FECO). According to them it was the only reason they did not become wheelchair-bound and paralysed. For $350.00/ounce of black-market Cannabis they could make 250 ml of oil. They used 50 ml ($70.00 worth) a month. Before the illegal oil, they took 19 'pills' every morning, 20 at night and another ten throughout the day. They no longer take opioids or other pain-killers except the Cannabis oil which healed the broken back and dislocated neck, when they were told they'd never walk again. They sought approval for legal supply through a prescription, because they go to hospital regularly due to lung and kidney issues, but the hospital won't let them use their oil because it's not 'legal'. They now have a script for legal supply but the bottle of oil is waiting at the pharmacy as they cannot afford it. It's a THC/CBD blend, 25 ml for $300.00. The doctor said that was the dose for one month. With no way to maintain that cost the 'patient' has no option but to continue to make their own oil and run the risk of being raided and prosecuted. Which they were; arrested and charged when caught by police for sending a bottle of home-made medicine to a fellow sufferer. 

Another paid $110.00 for two consultations, first with a nurse to see if they met the criteria and second with a doctor to go through the application. They were told they would hear back within a week. After four weeks, they emailed the clinic and got no response. They called the mobile numbers and found they were disconnected, so they wrote a bad review online and looked into reporting the clinic as a scam. The clinic contacted them and asked them to remove the review. In exchange the clinic said they would pay for half the prescription. The full cost was beyond the 'patient', so they agreed and drove 1½ hours (round trip) to collect it. The 'patient' very quickly worked their way to the maximum dose, without any noticeable impact and was not prepared to spend $385.00 every five days on something that did not work. They were told they would have ongoing follow up care from the team, that they were not going to have to go through the process alone, the entire team was behind them. They never heard from the clinic again. 

And yet another at a popular access clinic felt badly treated after commenting about the high cost of the consultations and product. The clinic pharmacist said if they couldn't afford it to go back to their GP! The 'patient' complained to the practice manager and got nowhere. Left without any oil since June, the clinic didn't care they were not coping, in extreme pain and couldn't afford to keep paying for consultations, approval applications and the outrageous cost of the oil which they felt was very diluted and not effective at the low dose prescribed. They repeatedly told the clinic they couldn't afford $450.00 every three weeks on a Disability Pension. They noted that the system is not working and nobody seems to want to help.
This is a small sample. There are many such 'horror' stories and MCUA has witnessed firsthand how the system has failed the ill and suffering. There needs to be a review with public input and recommendations made to facilitate a quicker more affordable delivery system. MCUA President, Deb Lynch, is currently waiting for a trial date after being arrested and charged for self-supply following many attempts to acquire a prescription through Queensland (Qld) Health, whose doctors have been advised not to prescribe Cannabis under public hospital policy. Being on a disability pension, there is no way she can afford the costs involved in getting a script from one of these corporate Cannabis clinics.
The MCUA is still seeking patients who have been through the legal process to fill in their Medical Cannabis Access – Patient Satisfaction Survey (2019) which will be forwarded to the Federal Senate, via the Australian Labor Party (ALP) Senator Anne Urquhart, along with their current petition asking for a full review of the delivery system put in place by the Liberal/National Party (LNP). Cannabis is a herbal remedy and trying to squeeze it into the pharmaceutical delivery model will mean that the hold-ups will continue and prices will remain high as companies who have spent millions to get into the market are not turning a profit. The MCUA is asking anyone with an opinion to comment on their petition asking for this review.
The MCUA is contactable via their website.
Adapted from Australian Medical Marijuana Patients Find It Difficult To Get and Medical Cannabis Rip Offs result in patients charged with self supply