Taxonomy includes the identification and categorisation of organisms (classification) and nomenclature is the naming and describing of organisms. The family Cannabaceae now includes Cannabis, Humulus and eight genera formerly in the Celtidaceae (grouping Cannabis, Humulus and Celtis goes back 250 years). Print fossil of the extinct genus Dorofeevia (=Humularia) reveals Cannabis lost a sibling 20 million years ago (mya). Cannabis print fossils are rare (n=3 worldwide), making it difficult to determine when and where Cannabis evolved. A molecular clock analysis with chloroplast DNA (cpDNA) suggests Cannabis and Humulus diverged 27.8 mya. Microfossil (fossil pollen) data point to a centre of origin in the northeastern Tibetan Plateau. Fossil pollen indicates Cannabis dispersed to Europe by 1.8–1.2 mya. Mapping pollen distribution over time suggests European Cannabis went through repeated genetic  bottlenecks, when the population shrank during range contractions.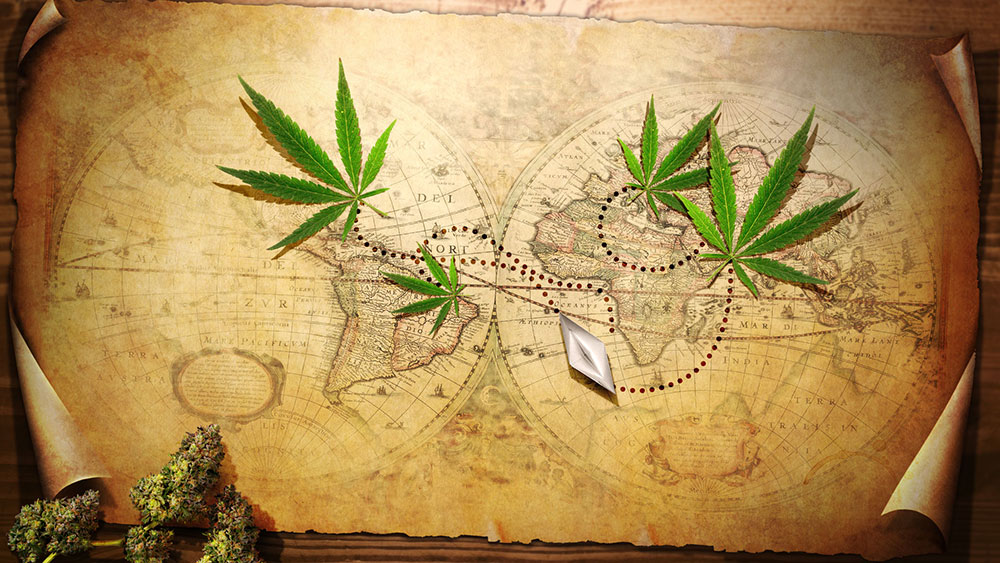 Genetic drift in this population likely initiated allopatric (occurring in separate non-overlapping geographical areas) differences between European Cannabis sativa (cannabidiol [CBD] >Delta-9-tetrahydrocannabinol [THC]) and Asian Cannabis indica (THC > CBD). DNA barcode analysis supports the separation of these taxa at a subspecies level and recognising the formal nomenclature of C. sativa subsp. sativa and C. sativa subsp. indica. Herbarium specimens reveal that field botanists during the 18th–20th centuries applied these names to their collections rather capriciously (unpredictably). This may have skewed taxonomic determinations, ultimately giving rise to today's vernacular taxonomy of ''Sativa'' and ''Indica'' which totally misaligns with formal C. sativa and C. indica. Ubiquitous interbreeding and hybridisation of ''Sativa'' and ''Indica'' has rendered their distinctions almost meaningless.
A folk taxonomy of "Sativa" and "Indica" has entangled and absorbed the nomenclature of Cannabis sativa and Cannabis indica. Thousands of websites generalise about the morphological (form and structure), phytochemical (biologically active compounds in plants), organoleptic (relating to taste, colour, odour of substances that stimulate sense organs) and clinical properties of these plants. "Sativa" is recommended for treating depression, headaches, nausea and loss of appetite; it causes a stimulating and energising type of neuroactivity. "Indica" is recommended for treating insomnia, pain, inflammation, muscle spasms, epilepsy and glaucoma; it causes a relaxing and sedating neuroactivity. "Sativa" plants produce more THC than CBD and a terpenoid profile that smells "herbal" or "sweet". "Indica" plants produce more CBD than "Sativa" with a THC-to-CBD ratio closer to 1:1. "Indica" terpenoids impart an acrid or "skunky" aroma. Robert Clarke (Indiana University, US) in his 1987 Masters thesis, 'Cannabis evolution', first described the unique organoleptic properties of "Indica" plants, as a "slow flat dreary high" …
In 2007, Ernest Small (National Research Council, Canada) noted "Sativa" and "Indica" were "quite inconsistent" with formal nomenclature, because C. sativa  subsp.  sativa  should strictly apply to non-intoxicant plants. Conflating formal and vernacular taxonomy has begun to muddle otherwise excellent studies that worked with "Sativa" but latinised the taxon as C. sativa. This confusion even appeared in the distinguished journal Nature. "Sativa" and "Indica" written in quotation marks mean different things than C. sativa and C. indica written in italics. McPartland et al. derided the inaccuracy of vernacular taxonomy, followed by others including Small, Clarke and Ethan B. Russo, MD. Some experts propose jettisoning all vernacular names in favour of a metabolomics (study of small molecules, metabolites, within cells, biofluids, tissues or organisms) classification, "from cultivar to chemovar". The parade of mistakes leading to "Sativa" and "Indica" is detailed in 'Models of Cannabis Taxonomy, Cultural Bias, and Conflicts between Scientific and Vernacular Names'.
It could be advisable to apply a nomenclature system based on the International Code of Nomenclature for Cultivated Plants (ICNCP): it is not necessary to use the species epithets, sativa or indica and a combination of the genus name and a cultivar epithet in any language and bounded by single quotation marks define an exclusive name for each Cannabis cultivar. In contrast, Cannabis varieties named with vernacular names by medical patients and recreational users, lacking an adequate description as required by ICNCP, should be named: Cannabis strain Sour diesel, or Cannabis strain Granddaddy Purple, with their popularised name without single quotation marks, having in mind their names have no taxonomical validity.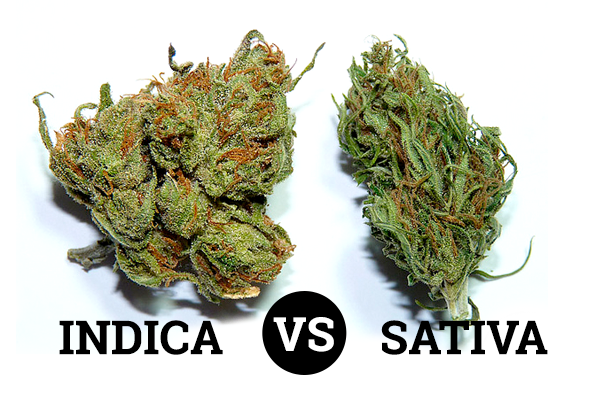 Schultes et al. assigned the taxon C. indica to Afghani plants and described the taxon having broad, oblanceolate leaflets, densely branched, more or less conical in shape and very short (<1.3 m). Designating these plants as C. indica was faulty; Jean-Baptiste Lamarck (French naturalist) was entirely unfamiliar with Afghani Cannabis. Lamarck's protolog (original description of a species) of C. indica in 1783, describes plants that are relatively tall, laxly branched and with narrow leaflets. Anderson repeated the errors. He typified C. indica with plants that Schultes described in Afghanistan. He assigned C. sativa to plants consistent with Lamarck's C. indica. Anderson illustrated these concepts in a line drawing (see below). This illustration has become pervasive on the web as the poster child of vernacular nomenclature.
De Meijer and van Soest introduced the vernacular taxonomy to peer-reviewed literature: "Indica" refers to plants with broad leaflets, compact habit and early maturation, typified by plants from Afghanistan. "Sativa" refers to plants with narrow leaflets, slender, tall habit and late maturation, typified by plants from India and their descendants in Thailand, South and East Africa, Colombia and Mexico. Categorising Cannabis as either "Sativa" and "Indica" has become an exercise in futility. Ubiquitous interbreeding and hybridisation renders their distinction meaningless. The arbitrariness of these designations is illustrated by "AK-47" a hybrid that won "Best Sativa" in the 1999 Cannabis Cup and "Best Indica" four years later. More than 30 years ago, unhybridised plants of Indian heritage and Afghani landraces were already difficult to obtain. Hybridisation has largely obliterated population differences. Anderson illustrated a plant consistent with Schultes.
One of the first seed bank catalogues from The Netherlands, in 1986, illustrated "Ruderalis" plants growing near the Hungary-Ukraine border. The photos of "Ruderalis" show plants with strong apical dominance and little branching. These traits are consistent with a spontaneous escape of cultivated hemp. In today's vernacular taxonomy, "Ruderalis" is applied to plants that exhibit one to three characteristics: CBD≅THC, wild-type morphology, or early flowering (sometimes called "auto-flowering", that is, day-neutral, flowering not induced by light cycle). Some authors have tried to reconcile "Sativa" and "Indica" with formal C. sativa and C. indica. McPartland et al. noted Afghani plants were mislabelled "Indica". They reassigned "Indica" at species rank (Cannabis afghanica) or varietal rank (C. sativa var. afghanica). In summary, reconciling the vernacular and formal nomenclatures: "Sativa" is really indica, "Indica" is actually afghanica and "Ruderalis" is usually sativa. All three are varieties of one species, C. sativa L.
Extracted / Adapted from Cannabis Systematics at the Levels of Family, Genus, and Species