This man was arrested for giving patients Cannabis medicine for free. Despite purported legalisation, it remains extremely difficult to access 'medical Cannabis' in Australia.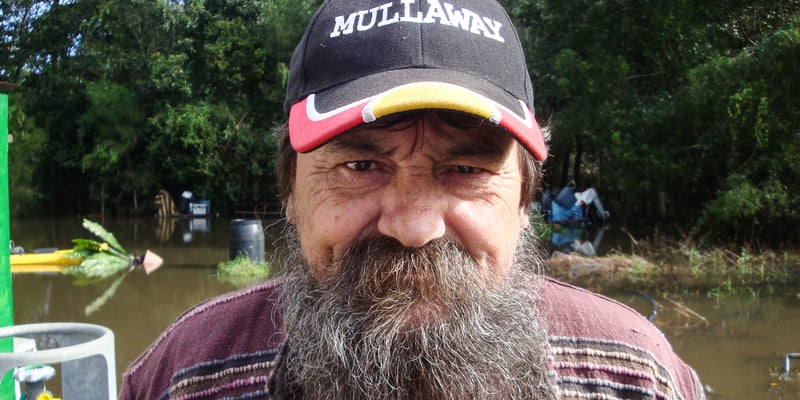 Tony Bower – If You Can, Please Support His Legal Fund
On 28th March 2018, police arrested prolific Australian Cannabis grower and founder of Mullaways Medical Cannabis (company registered 21 October, 2008), Tony Bower. His company develops Cannabis-based medicines to treat a variety of illnesses and conditions, including chronic pain, epilepsy (particularly intractable paediatric forms), cancer/s and the likes of multiple sclerosis. As a result of his arrest, over 150 individuals who rely on his Cannabis-based treatments will need to look elsewhere, at least in the short term. Tony's wife, Julie, said the couple had only a relatively small amount of Cannabis oil left in stock at the time of Tony's arrest. 
"A 62-year-old Crescent Head man remains in custody following his latest appearance in court on three drug-related charges. Police executed a raid on a property near Kempsey. Anthony Bower was charged by police from the Mid North Coast Police District after they executed a search warrant with assistance of the Dog Unit. Police facts allege they located a large amount of cash, Cannabis leaf and 280 plants. Bower was arrested and charged with cultivating prohibited plant, deal in proceeds of crime, possess prohibited drug and supply prohibited drug. He was refused bail and remains in custody. His next court appearance is on 20 June".
Tony waits in the Mid North Coast Correctional Centre for a June bail hearing after bail was refused in Local Court as he was deemed a high risk of 're-offending'. Anyone who knows, or has heard of, Tony, 'Mullaway', knows he is anything but criminal. To even suggest such seems, in effect, criminal, as laws based on lies are 'pretend laws' after all! However, the authorities have been trying to stop him and his important, life-saving work for years. Tony's first time in court for growing and supplying Cannabis was in 1998, charged for cultivation. In 2013, he was charged with possession. Sentenced to one year's incarceration, he appealed and was released after only six weeks. The following year, caught with more Cannabis plants, he was charged once again.
"A pretend law, made in excess of power, is not and never has been a law at all. Anyone in the country is entitled to disregard it", Chief Justice Sir John Latham, 1942, South Australia v Commonwealth.

Tony has long experimented with plant breeding to cultivate safe cannabinoid medicines. From Mullaways' website;
"The Research by Mullaways Medical Cannabis has made it possible for the first time to; Design, Cultivate, Trial and Evaluate Cannabinoid Treatments using SAFE Doses of Cannabinoids / THCA / THC. While the rest of the Medical Cannabis Research world tries to genetically engineer Cannabis without any THC or tries to produce a rich Blend of Cannabinoids / THC from low THC Cannabis Mullaway's Research has already produced the Jewel in the Crown of Medical Cannabis Research".
However, Tony's plans have been put on hold as he once again sits behind bars. In February 2016, Australia officially legalised 'medical Cannabis'. Since then, government has signalled its intention to expand its 'medical Cannabis' operations, stating it would approve exports, becoming the fourth country in the world to do so. The country's health minister said his government aims "to give farmers and producers the best shot at being the world's number one exporter of medicinal Cannabis".
Without legal permits, Tony was an easy target for law enforcement. But many in the community see Mullaways' independent operation as a necessary alternative to the government-run, overly bureaucratic program. Many patients report accessing 'medical Cannabis' in Australia remains difficult. According to some estimates, only roughly one in ten users has been granted permission to access Cannabis legally, regardless of the government streamlining the current convoluted process.
---
$14,760

 of $20,000 goal
Raised by 200 people in 1 month
(as @ 13 May 2018) Every little bit helps! 
---
Thank you for your interest.
Adapted from Prominent Cannabis Grower Tony Bower is Arrested For Gifting Cannabis Oil to Patients with Man remains in custody on cannabis charges, Patient Access to Medicinal Cannabis Products in Australia